Escape to Wabizakura, a 200-year Thatched Roof Home Turned Boutique Hotel (Akita)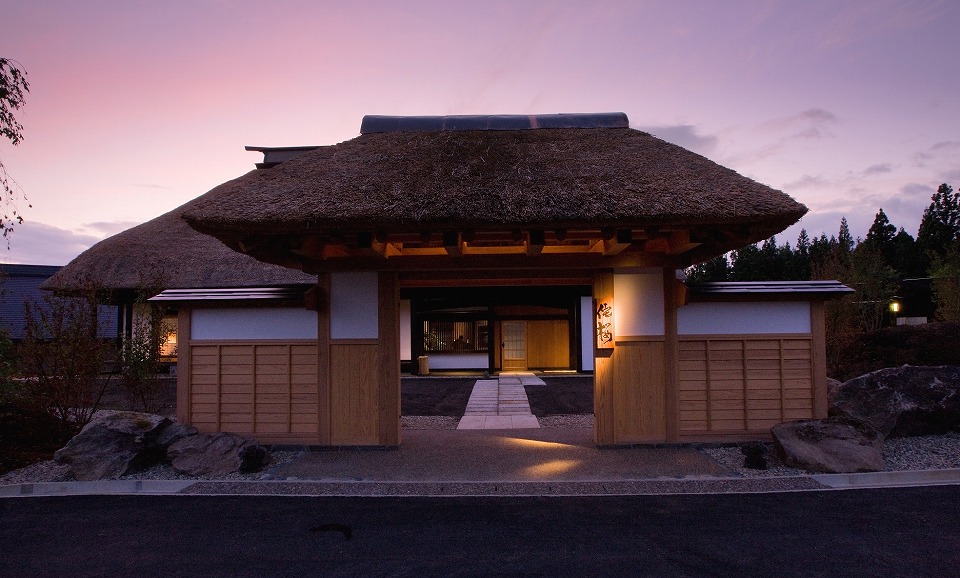 Name: Wabizakura, Kakunodate Sanso
Prefecture Name: Akita Pref.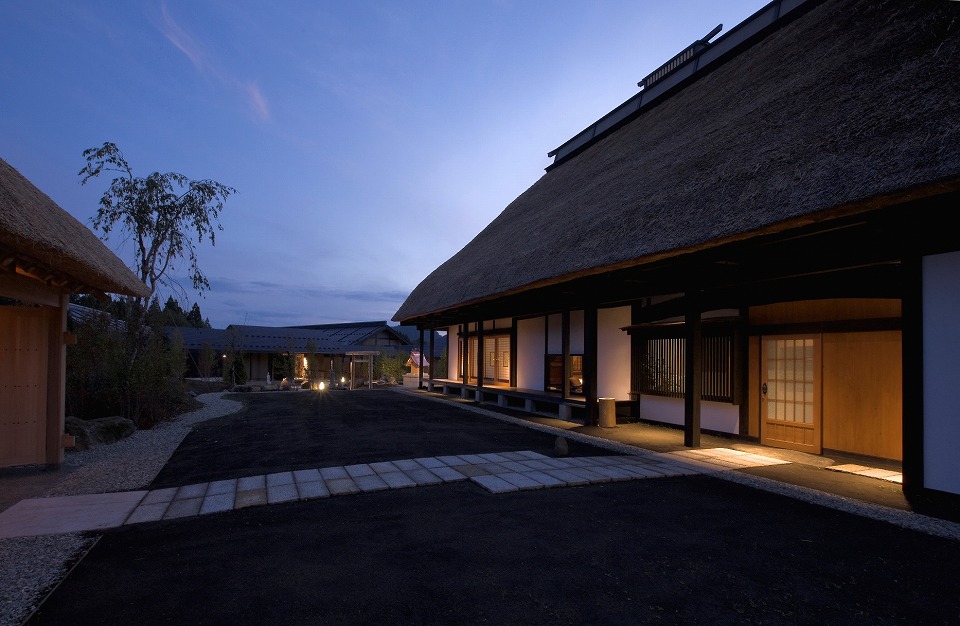 A nostalgic atmosphere reminiscent of the original scenery of the Japan "Wabizakura" is located in a more secluded corner of the town called "Michinoku small Kyoto" and the scenery of the idyllic satoyama. Housed in a 200-year-old private house, the thatched roof and warm exterior blend into the surrounding landscape, creating a unique atmosphere. There are only 10 rooms.All with a semi-open bath, it is a luxurious building to enjoy the view of the courtyard.At the inn like a retreat, you can enjoy the alkaline simple hot spring that there is a skin effect slowly.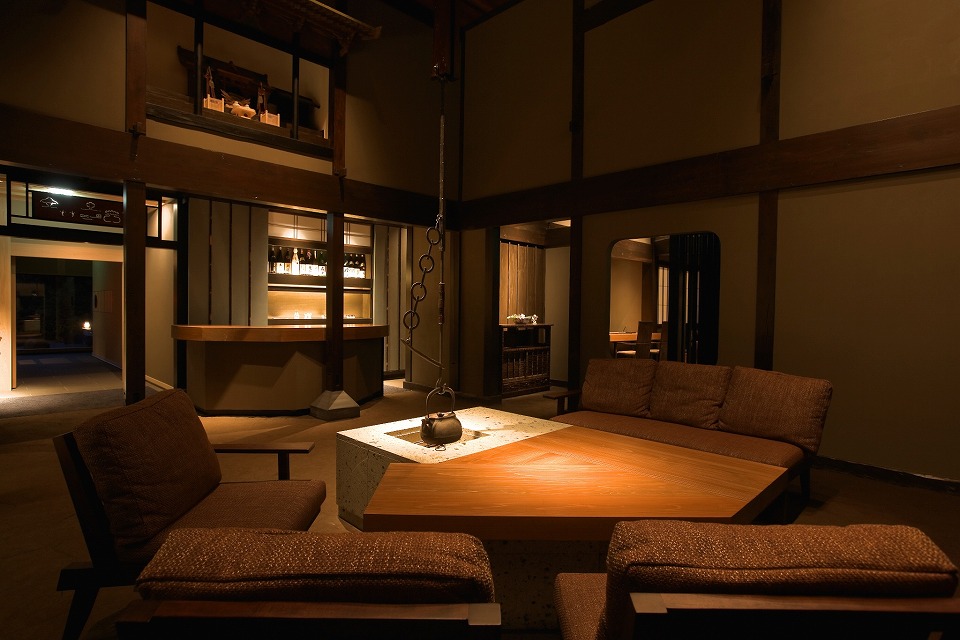 "Wabizakura" is a quiet space surrounded by a profound feeling and silence.It is not a gorgeous cherry blossom in full bloom, but the heart to respect the "wabi and rust" of the tradition Japan the mind to a lonely taste appears. As the name suggests, the Inn of the thatched old house has a moist time that makes you feel the bygone era.You can experience the quiet and ancient space of the residence tradition of the Japan, such as the lounge in the stairwell with a hearth and the back parlor where the altar is enshrined.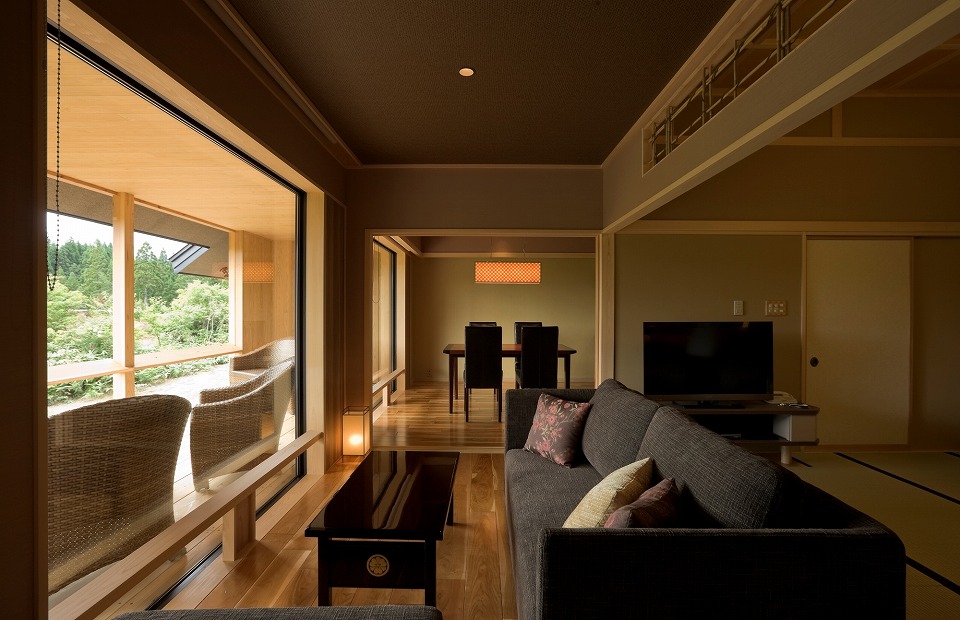 All 10 rooms, all of which are laid out in the midst of nature, are connected by corridor and the middle corridor and are built around the courtyard.All rooms are equipped with a semi-open-air bath, and you can enjoy the open-air bath which is immersed in nature while admiring the scenery of the courtyard in silence.It is also recommended to look up the stars in the night sky for an accommodation with no other buildings around.Warm in the hot spring, but not seen in the night sky of the city, how about looking at the mysterious stars shining in the black darkness slowly.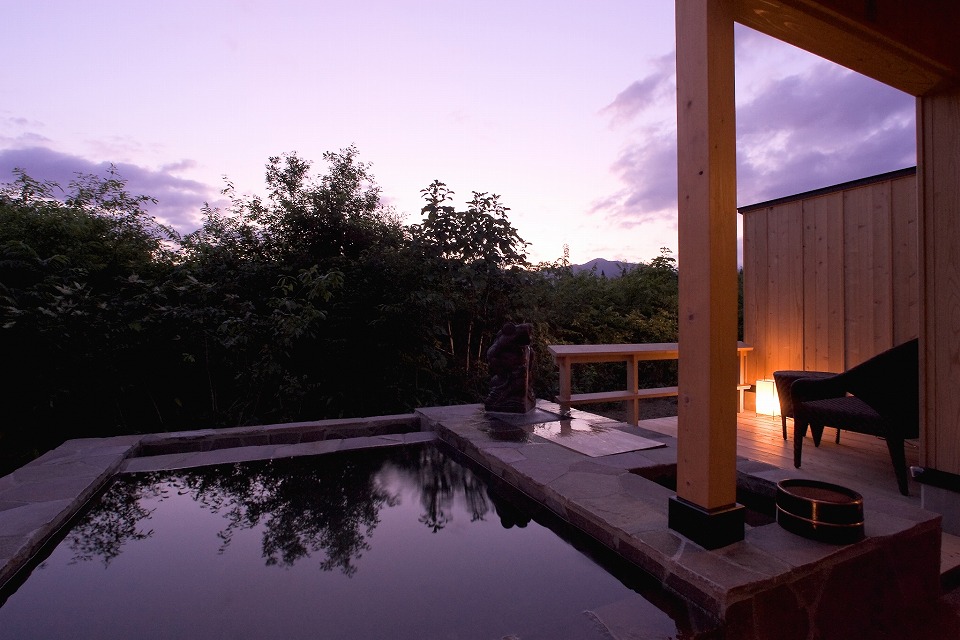 The semi-outdoor bath is provided in the room where you can enjoy the smooth hot water which wraps the skin gently.Tasteless and odorless, colorless and transparent alkaline simple hot spring, bath skin is moist moistened hot water.There is also a private open-air bath in the site, you can enjoy a hot spring bath of feeling plenty of open in the fresh air.Feel the breath of nature and refresh yourself and mentally, such as soak the joyfulness and soft-feeling hot springs, birds chirping and the wind rocking the trees.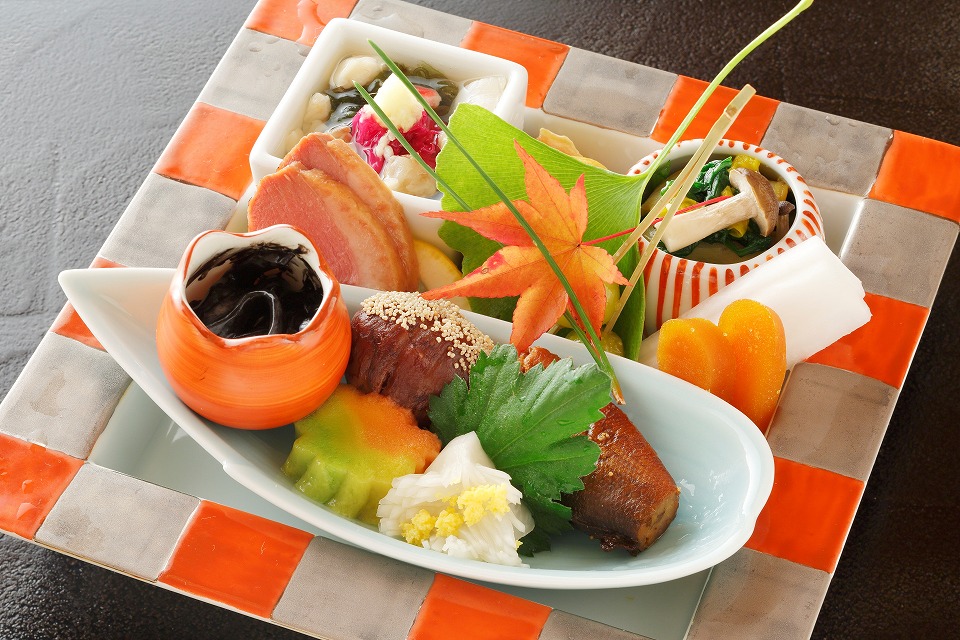 The cuisine of Jimi Rustic, which brings out the most attractive ingredients, is planned and supervised by Mr. Hiromitsu, who is the head chef of the two Michelin-star Minami-Azabu "min-yama".The delicate cuisine made with fresh produce from the rich land of the local Akita is one of the most frequent returns that I can remember once I have tasted it. The menu is a combination of the seasonal ingredients of Akita from the average of more than 700 repertoire, provided by monthly.I am looking forward to a dish of creative dishes and desserts that arrange local food.Let's taste the dish that is delicious, and is easy to eat. Name: Kakunodate Sanso Wabizakura
Location Kimachi Kadoya-shi, Akita-ken Sasayama 2-8 Telephone number 0187-47-3511 access 15 minutes by car from Jr Kakunodate station URL http://wabizakura.com/