Bespoke Cherry Blossom Picnic Package in the Spring [Local Things to Do (Aomori)]
Experience Name:Tebura de Kanokai-Cherry Blossom Viewing
Subject: Aomori Prefecture
Area Name: Hirosaki City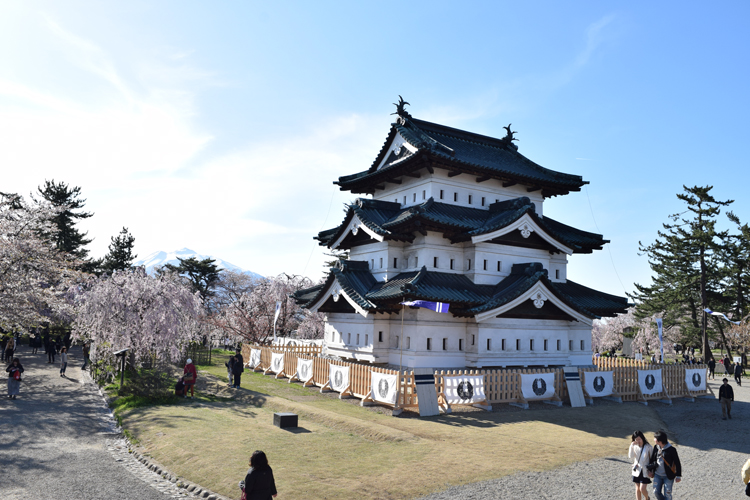 A lot of cherry blossoms "Hirosaki Sakura Matsuri"
For those who live in snowy countries, the cherry blossom season is the most pleasant thing to come.In Hirosaki Park, where there is a Hirosaki castle, there are about 50 kinds of cherry trees, such as sakura, cherry blossoms, and Yaeyama cherry tree.The flowers begin to bloom from the end of April every year, and Golden Week is the best season, and a lot of people visit every year.It is held at this time, "Hirosaki Sakura Matsuri" was started by the name "Hirosaki Sakura Association".In 2018, it celebrated its 100th anniversary.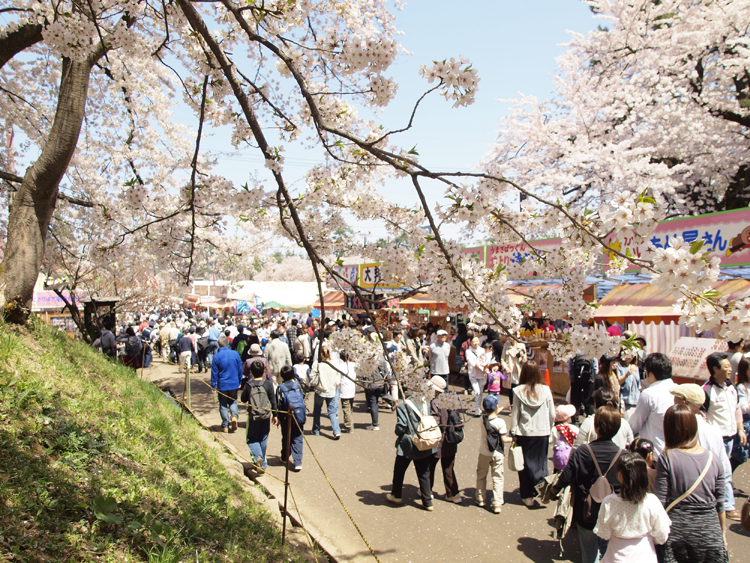 You can also interact with local people "Tebura de Kanokai-Cherry Blossom Viewing"
During the festival, you can see a lot of people eating and drinking while walking in the stalls lined up.It is lively and fun in it, but the tourists who came here with great pains, I think there is a way to enjoy the cherry blossoms while interacting with the local people, "Tebura de Kanokai-Cherry Blossom Viewing" was born.It started in 2011 to experience the atmosphere of an open sakura to celebrate the coming of spring.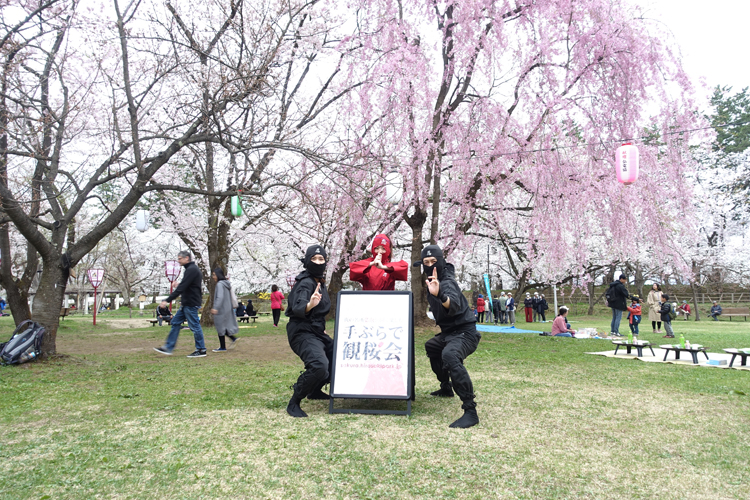 A ninja welcomes me under the trees.
"Tebura de Kanokai-Cherry Blossom Viewing", as the name, planning to enjoy hanami empty-handed.Course, usually two of course and polar course.When you make a reservation and go to the venue, you will find a great view point for your seat.In the old days, Hirosaki is also said to have a ninja, the local staff of ninja appearance will also be greeted.This ninja is very popular with foreign tourists.The pole course has a legless and a cushion on top of the mat, and the feeling is the Lord.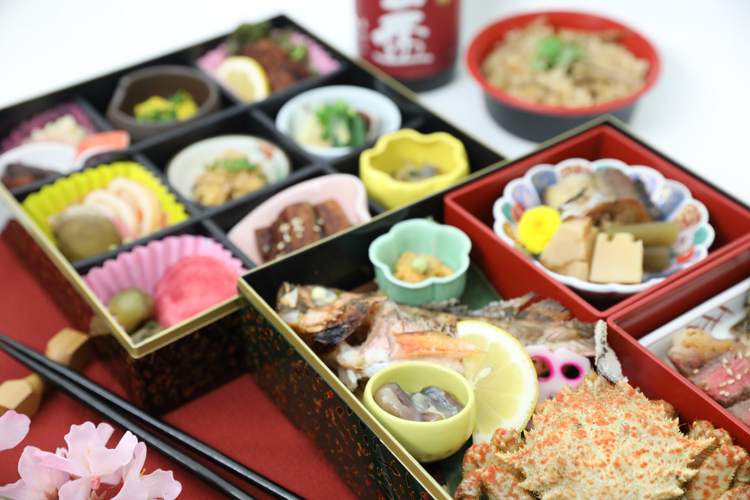 Enjoy local specialties and local sake with cherry blossoms.
Local caterers make a bento that uses the local cuisine of Hirosaki, with squid and fish, as well as locally sourced ingredients.In the lunch of the pole course which is two steps heavy, the dish that the local people had eaten from old times in the seat of the cherry Blossom "thorn crab" and "Gasaebi" was used.Hirosaki also has several breweries, including the Miura brewery, and local sake.Sometimes a ninja will be able to help you with your tempers and hospitality.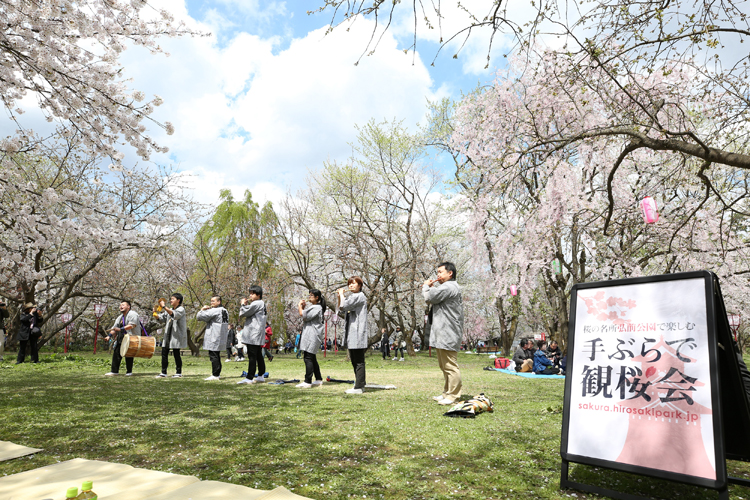 The parade will liven up the festive mood.
In the old Sakura, the mat are lined with dishes on the top of the board, and not only enjoy sake, but also'll take the Shamisen and musical band.So, in this project is what seems to be Hirosaki, local musicians show a musical band of the summer Festival of Aomori "Nebuta".The participants sometimes dance together with the flute and drums of the parade.The staff will help you clean up, so you can go home in a pleasant mood.
Sakura meeting Empty-handed
Date: April 23 (Tue)-May 3 (Fri), 2019
Venue Hirosaki Park
Phone number 0172-34-9710 (consis)
Regular fare course (15,000 yen), polar course (30,000 yen) * Full reservation system
Access about 10 minutes by taxi from Jr Hirosaki Station
URL https://sakura.hirosakipark.jp/